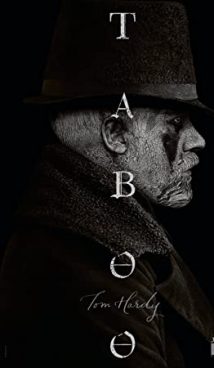 Synopsis
London, 1814. Funeral of Horace Delaney. His son James (Tom Hardy), who was considered dead for many years, unexpectedly appears. His appearance becomes a detonator of cruel events, wherein not only James's entire entourage will be involved, but also the East India Company, as well as the Crown of the British Empire and the young United States.
Tom Hardy, a favorite with the public, is not just an actor in this series. Taboo can safely be called his brainchild. Hardy not only played the character of James Delaney, but also acted as the co-producer and co-author of the script.
Interesting facts
One of the authors of the series, Stephen Knight, participated in the development of the British TV show Who Wants to Be a Millionaire? He is also a laureate of the Independent British Film Award for the script of Locke, one-man performance film with Tom Hardy.
The role of Zilpha, half-sister of James Delaney, was played by Oona Chaplin, the granddaughter of Charlie Chaplin.
The role of Helga, a brothel owner, was player by Franka Potente, whom we saw in Run Lola Run, an extremely popular German film of the 90s.
Despite the fact that Taboo is extended, and Stephen Knight expects at least two more seasons, the shooting is constantly stalled. Primarily, due to the very busy schedule of Tom Hardy.
Information
The British-made TV series shot in the drama genre.
The first season premiered on January 7, 2017 on the BBC One channel.
You can watch the series trailer online on the website without registration. You can also find interesting facts about the series and find out the release date in Russia.
FAQ
What channel is producing the series?
Taboo was released in the UK on the BBC One channel.
When will the next season be released?
According to the creators, it is planned to continue the series, but the filming has not yet begun. The filming of Taboo will continue as soon as Tom Hardy has time for this.
Related Series
Black Sails
Peaky Blinders
Penny Dreadful
Tags: drama, thriller, history, 19th century, the British Empire, prostitutes, the East India Company, crime