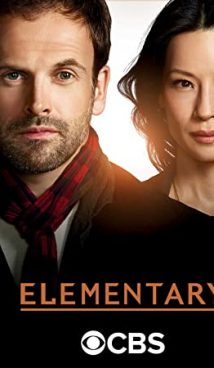 TV-14
01 hours 00 minutes
Chinese, Russian, Pushto, French, Czech, German, Filipino, Italian, Japanese, Dutch, English, Spanish

7.9
Synopsis
Ready or not, here is the contemporary version of Sherlock Holmes! He lives at the beginning of the twenty-first century in New York City. Due to the difficulties of his life, this brilliant eccentric mind falls into clutches of drug addiction, and Sherlock's father, Morland Holmes, hires a doctor named Joan Watson (Lucy Liu) to help the hero of the series stay sober.
Eventually, Holmes and Watson become friends and companions: the genius criminal consultant in tandem with Joan Watson help New York police officers to investigate the most intricate crimes. With every next episode, new characters of the immortal Arthur Conan Doyle's masterpiece – from Irene Adler to Moriarty – step out of the shadow and in the common procession spice up a fascinating rethinking of classic detective stories.
Trivia
The filming of the TV show "Elementary" was filmed by request of the American TV channel "CBS". The first episode aired on September 27, 2012. The series ran for seven seasons and finished on August 15, 2019.
Initially, the producers hoped to collaborate with the authors of the mega-popular British TV series "Sherlock", with Benedict Cumberbatch in the lead role, which started in 2010 and brought the title character to modern times. However, mutual understanding did not happen, and 'CBS' began to adapt the series independently. Interestingly, the performers of the roles of Sherlock in two TV series Benedict Cumberbatch and Jonny Lee Miller make friends in real life.
By the way, actor Jonny Lee Miller is the very first husband of Angelina Jolie. They were married from 1996 to 1999.
About
 American-made television series are based on the books of Arthur Conan Doyle filmed in the crime detective genre. The premiere of the first season of the series "Elementary" took place on September 27, 2012 on the 'CBS' TV channel.
Related TV Series
Sherlock
The Mentalist
Castle
Lie to Me
Tags: detective, New York, investigation, drama, crime, Sherlock Holmes, Dr. Watson, Lucy Liu, remake