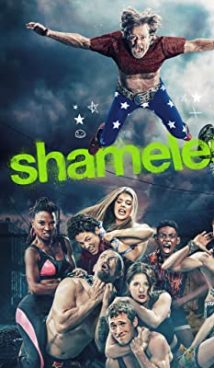 Synopsis
The continuation of the story of a crazy family from southern Chicago. After the older sister Fiona left the city, the Gallaghers need to re-adapt to the realities. Debbie takes charge of the house, Ian returns from prison, Lip prepares for paternity, Carl still studies at the military academy, and the patriarch of the family, Frank Gallagher, is trying to dishonestly make money in his typical habit. In the new season of this dramedy, we will see the continuation of the stories of all the heroes and a lot of black humor.
Interesting facts
Shameless is an American remake of the similarly-named British hit. James McAvoy got exposed in the original.
The author of the original series, Paul Abbott, was not enthusiastic about the idea of ​​American adaptation, but changed his mind when he learned that the action will take place in Chicago.
This is the first season without the older sister Fiona Gallagher (Emmy Rossum). She got a chance to start a new life and left Chicago.
The series is extended for the eleventh season, which will be final. The authors promise a powerful ending.
The spouse of actress Emmy Rossum (Fiona Gallagher), Sam Esmail, is one of the most successful young TV producers, who hit the audience with the series Mr. Robot and Homecoming.
For ten years, Shameless were nominated 14 times for an Emmy Award and received a statuette three times.
The series served as a good start for the actor Cameron Monaghan (brother Ian). Since then, he managed to star in the role of the comic book villain Joker (the Gotham series), grow into the role of a model and appear in a video game in the Star Wars universe.
Information
The American-made TV series shot in the black comedy genre.
The tenth season premiered on November 10, 2019 on Showtime.
You can watch the series trailer online on the website without registration. You can also find interesting facts about the series and find out the release date in Russia.
FAQ
What channel is producing the series?
All ten seasons of Shameless were televised on the Showtime channel
Yes, the series has already been officially extended for the eleventh final season.
Related Series
Shameless (British Version)
Weeds
Californication