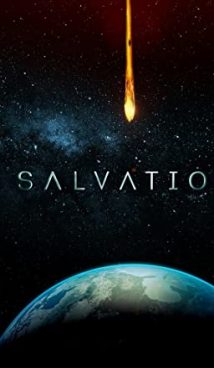 Synopsis
Liam Cole, a young scientist, suddenly learned that a huge asteroid was approaching our planet. It was found that the celestial body will collide with the Earth in six months, destroying all living things on its surface. So, it is time to develop plans to save the planet, which is the home of humanity.
So little time, and so much to be done… Scientists have managed to assemble a team specializing in the development of various ways to avoid collisions with a dangerous celestial body. However, will the available time be enough for them?
Billionaire Darius Tanz, scientist Liam Cole, Pentagon spokesman Grace Barrows, Deputy Secretary of Defense Harris Edwards and writer Jillian Hayes are the main characters of the TV series. By joining forces, they are going over different options on how to save humanity from destruction. And, as it seems, they will have time to sort out all possible options for two seasons of the TV show.
Interesting Facts
"Salvation" is a television series commissioned by the American CBS channel. Released on July 12, 2017, the TV show was immediately renewed for a second season which was final. The final episode of Season 2 premiered on September 17, 2018.
The TV show was filmed in Canada – Toronto (Season 1) and Vancouver (Season 2).
Santiago Cabrera, a famous Latin American actor, played the role of a billionaire scientist. Notably, after the "Salvation" finale, he starred as a spacecraft pilot in the "Star Trek: Picard", another fantasy TV show with a new season expected to premiere in 2021.
About
Salvation is an American-made fantasy thriller TV series. The first season of the TV show was premiered on 12 July 2017 on CBS.
Related Shows
Colony
Timeless
Nightflyers
Into the Night
Revolution
Tags: fantasy, drama, apocalypse, asteroid, extinction, thriller