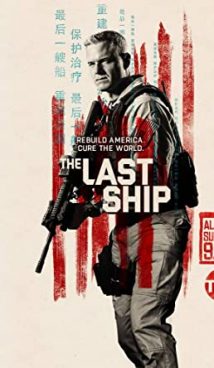 TV-14
01 hours 00 minutes
Arabic, Greek, Italian, Spanish, Japanese, Vietnamese, Korean, Mandarin, Tagalog, Russian, English

7.5
Synopsis
A dangerous virus has destroyed 80% of the world's population. The world as we know it is crumbling and falling into chaos. However, the crew of the US Navy destroyer Nathan James was completely isolated during the outbreak. Now, the ship's crew, led by Tom Chandler, Commanding Officer, is striving to create a vaccine that can save humanity.
However, there are forces opposing the Nathan James crew, so this mission is even more difficult. While Season 1's only antagonist is the deadly virus itself, in the seasons to come, cultists, mad scientists and other governments will join it.
Interesting Facts
The pilot episode of the TV series was released on June 22, 2014 on TNT. Aired for 5 seasons, the TV show was canceled on November 11, 2018.
Steven Kane, who is currently working on the multi-part adaptation of the "Halo" video games, is the showrunner for "The Last Ship". Kane's new show will air in 2021 on Showtime. The "Halo" adaptation is likely to be one of the most high-profile premieres of 2021.
"The Last Ship" crew received the US Secretary of the Navy's Distinguished Service Award ahead of the premiere of the Season 3.
About
The Last Ship is an American-made fantasy thriller TV series based on the novel by William Brinkley. The first season of the TV show was premiered on June 22, 2014 on TNT TV channel.
Related Shows
Jericho
Falling Skies
Colony
Revolution
12 Monkeys
Defiance
Terra Nova
Tags: fantasy, post-apocalyptic, drama, thriller, adventure, adaptation