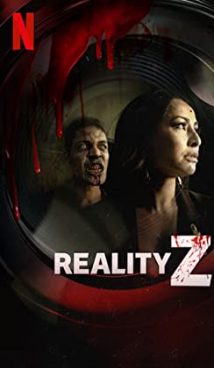 Synopsis
The Brazilian zombie slasher is something unusual. The plot of the TV series is tied to a group of participants in a reality show like "Big Brother" – but in the scenery of Ancient Greece – who were locked in the studio during the invasion of the walking dead. They found the set of Olympus as a safe place to hide from bloodthirsty and very fast zombies. However, will the super-emotional heroes be able to come to an agreement, stop fighting and just survive? Moreover, this safe place is desirable not only for them. To immerse yourself in this whirlpool of emotions, we recommend watching "Reality Z" with original voiceovers and subtitles!
Interesting Facts
This TV series isn't the first-and-only collaboration between Netflix and Brazilian TV-series-makers. There are also "3%" in the genre of dystopia and "Omniscient" in the genre of futuristic drama.
The zombie theme in movies remains very popular. In the near future on TV screens will show the new season of "Black Summer", a low-budget project with a gripping storyline. The premiere of a new TV show from the Walking Dead universe is expected. Additionally, "Army of the Dead," a film about zombie horde in Las Vegas directed by Zach Snyder, will be unveiled next year.
"Reality Z" is based on Dead Set, a British TV series premiered in 20008.
About
"Reality Z" is a Brazilian-produced TV series based on Dead Set, the British TV show of the fantasy thriller genre. The first season premiered on June 10, 2020 on the Netflix service.
F.A.Q.
Q: On which channel is this series shown?
A: "Reality Z" is a product of the international division of the Netflix streaming giant.
Q: Will the TV series be renewed?
A: There is no information yet on whether the series will be renewed.
Related Shows
3%
Omniscient
Black Summer
Walking Dead
Z Nation