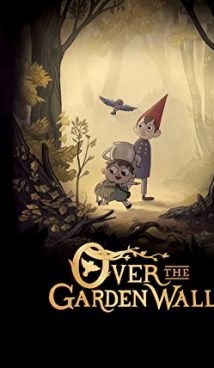 TV-PG
01 hours 50 minutes
Synopsis
Two brothers wander through the forest. The older guy in the cap is Wirt, a high school student and a whiner. Greg with the Frog, the younger brother, is an optimist who loves to sing.
Around a terrible dense forest, and we do not know how the brothers got here. Wanting to return home, the boys constantly face various obstacles on the way – with a monstrous Beast prowling in the dark, a witch, a werewolf and other devilry.
Wirth and Greg meet the talking bird Beatrice, who promises to help the brothers. But can they believe her in this strange place, where everything turns out to be not what it seems?
Interesting Facts
The first season of the animated series was released on November 3, 2014 on the Cartoon Network American TV channel. The TV show was not renewed for a second season.
Patrick McHale, known as the creator of the "Adventure Time" cult animated series, is the showrunner for "Over the Garden Wall". His "Tome of the Unknown" short cartoon was taken as the basis for the creation of the animated series. McHale is also the co-author of a new version of "Pinocchio", a dark puppet cartoon directed by Guillermo del Toro. "Pinocchio" will be released in 2021 on the Netflix streaming platform.
"Over the Garden Wall" animated series won two Emmy awards at once in 2015. Notably, "Tome of the Unknown", its predecessor, also won two Emmy awards the same year.
About
Over the Garden Wall is an American-made animated fantasy series. Season 1 premiered on November 3, 2014 on Cartoon Network.
Related Shows
Adventure Time
Gravity Falls
Steven Universe
Avatar: The Last Airbender
Tags: animated series, magic, horror, songs, music, drama, brothers, adventure