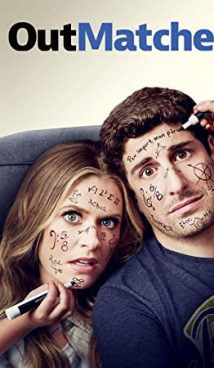 Synopsis
The series is a sitcom about life with unusual children.
The protagonists of the series are a completely normal family, at first glance. The parents Mike (Jason Biggs) and Kay (Maggie Lawson) are completely ordinary. However, three of their children are child prodigies, and only the youngest daughter is a normal girl without all these brilliant quirks.
This was where the comedy comes: from the spark of the intersection of too smart children and too normal parents. Furthermore, we will find many hilarious jokes with offscreen laughter, as in any sitcom.
Interesting facts
The showrunner Lon Zimmet has previously worked on the popular comedy TV series titled Unbreakable Kimmy Schmidt, nominated for the Emmy TV Award 18 times.
The main role of Mike, the father of the family, is played by Jason Biggs, who will be the same American Pie guy for the years to come. Interestingly, he often plays Jewish characters, although he actually has Italian roots.
By the way, in the eighth episode of Outmatched, Jason Biggs' colleagues on American Pie, namely Alyson Hannigan and Eddie Kaye Thomas, appear in episodic roles.
Information
The American-made TV series shot in the family comedy genre.
The first season premiered on January 23, 2020 on the Fox channel.
You can watch the series trailer online on the website without registration. You can also find interesting facts about the series.
FAQ
What channel is producing the series?
All series were shot by order of the Fox TV channel.
When did the first season come out?
The first season was televised from January 23, 2020 to March 26, 2020.
Will there be a sequel?
Producers have not yet made statements regarding the continuation of the series.
Related Series
Married… With Children
The Big Bang Theory
Young Sheldon