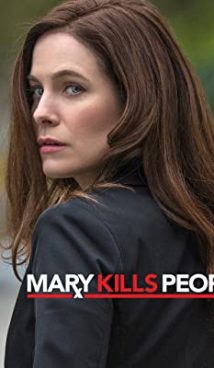 Synopsis
With a very unusual part-time job, the doctor Mary Harris, along with partner Des Bennett, help terminally ill people die. While it is illegal, some people are willing to spend all their savings to die beautifully, rather than crouching in a hospital room. Mary does it gracefully: living her best last day, her clients drink a glass of luxury champagne with a lethal dose of barbiturate and fall asleep forever.
Confused, Mary no longer realizes whether she is doing this for the sake of helping people or her own earnings.
This way of earning a living could not be unnoticed by the police – Mary is being watched for a long time. So, the main character finds herself in unpleasant situations many times.
Interesting Facts
Aired from 2017 to 2019, the series was filmed for the Canadian English-language channel Global. Since the Show has not been renewed for a new season or officially closed, its future is in question.
Caroline Dhavernas, a Canadian actress who is the lead and producer of the series, gained her popularity for her participation in the "Hannibal" TV series, where she embodied the image of the psychiatrist Alana Bloom. Although the last episode of "Hannibal" was shown back in 2015, Brian Fuller, the showrunner of the television series, expressed his desire to renew it several times.
Euthanasia was legalized in Canada in 2015. Over the past 5 years, more than 13,000 people have gone through this procedure. However, Mary's activities fall under the definition of assisted suicide, with the main difference being that the person himself asks for a lethal dose of the drug and injects it into his body.
About
Mary Kills People is a Canadian-made crime drama TV series. The third season was premiered on May 12, 2019 on the Global, Canadian TV channel.
Related Shows
Proven Innocent
Hannibal
Cardinal
Tags: euthanasia, death, doctor, suicide, drama, ethics