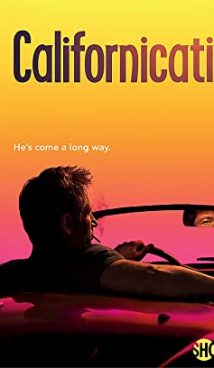 Synopsis
From the very first episode the story is focused on a personal life of Hank Moody (David Duchovny), a 'fast-living' novelist who once met an amazing girl Karen in New York. Over time, Hank and Karen, and their daughter Becca decided to leave New York for California… Sounds great for a family movie, and 'comedy' classification would be relevant, but there are only a few scenes that are funny, and most of the time it's more a drama than a comedy…
Hank thought he'd have fame, fortune and the love of a good woman in L.A. Now his personal life is in ruins, Karen went to the publisher Bill; his career is on the brink of self-destruction, he struggles to overcome writer's block. After all, he still can't stop yielding to every temptation: occasional drug use, alcoholism, and borderline sex addiction. Don't miss the chance to watch this intriguing TV series that will take you on a wild, witty, and sexy ride in the California fast lane.
Trivia
"Californication" TV series was launched on the American channel "Showtime" on August 13, 2007. In total, the TV show lasted 7 seasons and ended on June 29, 2014.
In 2007, the 'Red Hot Chili Peppers' sued 'Showtime' for using the term 'Californication' from their famous 1999 album. Showrunner Tom Kapinos claimed to have known the 'californication' word since the 1970s. As a result, the parties settled the dispute.
By the way, Californian showrunner Tom Kapinos is currently working on another series, which takes place in Los Angeles. Now L.A. is the residence of Lucifer, the main character of the TV show of the same name on 'Netflix'.
The minor role of the boyfriend of Hank Moody's daughter is played by the current Hollywood star Ezra Miller. We can see him in the second season of the series.
About
American-made television series, filmed in the genre of a comedy drama.
The first season of the TV series "Californication" premiered on 'Showtime' on August 13, 2007.
Related TV Series
Aquarius
Private Parts
Dexter
White Famous
Tags: black comedy, drama, writer, alcoholism, David Duchovny, Los Angeles