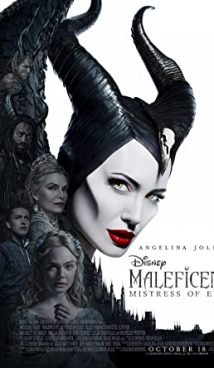 Synopsis
Maleficent: Mistress of Evil is the sequel to the original Disney 2014 film Maleficent.
Angelina Jolie returns to portray the role of the dark fairy Maleficent again. Although in the classic cartoon 1959 "Sleeping Beauty" she was the real embodiment of evil, this is the second film in which viewers follow the development of a famous plot through the eyes of Maleficent herself.
After being devoted to people decades ago, the fairy became tough-hearted. Maleficent proclaims herself Queen of the Swamps and curses Princess Aurora.
However, for the sequel, everything has changed – now the fairy is the mentor of the princess who rules the entire kingdom.
This is a new film and a new challenge. In the sequel to "Maleficent", Aurora learns how cruel a mother-in-law can be, and the fairy meets her fellow tribesmen.
Interesting Facts
Maleficent: Mistress of Evil premiered on October 16, 2019. Its digital premiere took place on December 31, 2019, after which the film was made available for viewing on streaming platforms.
The film was released in the year of the 60th anniversary of the "Sleeping Beauty" cartoon.
The role of Prince Phillip was played by Harris Dickinson instead of Brenton Thwaites. Dickinson is best known for his role in "The Trust" television series. He also joined the all-star cast of "The King's Man", a blockbuster movie set to premiere in 2021.
It looks like Disney has decided to film the stories of many of its villains. The release of the film "Cruella" about the lover of fur coats from the "101 Dalmatians" animated blockbuster starring Emma Stone is scheduled for 2021. Emma Stone is already an Oscar winner.
About
Maleficent: Mistress of Evil is a co-production film based on Disney's The Sleeping Beauty in the fantasy genre. The movie's world premiere took place on October 16, 2010.
Related Films
Maleficent
The Lion King
Aladdin
Beauty and the Beast
Tags: sequel, fairy tale, fairies, witchcraft, Angelina Jolie, Elle Fanning, Michelle Pfeiffer