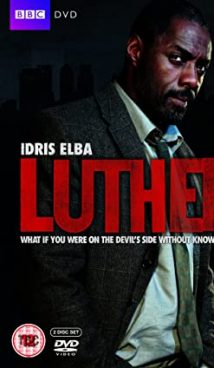 TV-MA
01 hours 00 minutes
Synopsis
John Luther (Idris Elba) is a brilliant London police detective who can solve even the most complicated cases. Being too passionate about his profession, Luther is even ready to break the law in order to investigate. One day, while on duty, he ran into a girl named Alice Morgan (Ruth Wilson), with whom he would have a very difficult relationship. However, this relationship will not be romantic at all. The truth is that Alice is a psychopath – however, she will become John's accomplice.
Interesting Facts
The first episode of the TV show was released on 4 May 2010 on the UK's BBC One. Although the TV series was renewed, new seasons aired irregularly – it took three years after the release of the last episode of the third season before the fourth season premiered. The latest episode of the TV series "Luther" was released on January 4, 2019.
Since Luther has not been officially renewed, it is not yet known if the sixth season will be released.
Meanwhile, Neil Cross, the showrunner of the "Luther" TV series, has had a hand in developing several other TV shows including "Crossbones" with John Malkovich and "Hard Sun", which tells the story of a police investigation during the apocalypse. In addition, "The Sister", a TV series based on the novel by Cross, premiered in 2020. Curiously, after the release of "Luther", Cross published a novel of the same name about the adventures of a London detective, which is a kind of prequel to the TV series.
The composition "Paradise Circus" by the cult British music group "Massive Attack" sounds during the credits of the TV series.
Four times nominated for the Golden Globe for his role as John Luther, Idris Elba was able to hit the award only once.
About
Luther is a British-made psychological thriller TV series. The first season of the TV show premiered on 4 May 2010 on BBC One.
Related Shows
Broadchurch
Bodyguard
The Missing
The Fall
Bosch
The Bridge (Bron/Broen)
Tags: crime, drama, detective, investigation, UK, London, Idris Elba