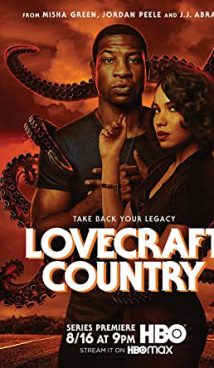 TV-MA
01 hours 00 minutes
Synopsis
This is the series that may become the key for American viewer in 2020 in defiance of all expectations.
Events are beginning to shape up in the USA in the mid-20th century. Atticus Black (Jonathan Majors), the main character of the series, travels with his uncle George and girlfriend Letitia over the USA searching his father. They find themselves down South and come up against the racial segregation and, top it off, ghastly dream monsters. The black travelers don't even realize who the worst are: the monsters or lily-whites.
Interesting facts
The series is shot based on the novel by Matt Ruff as opposed to writings by Howard Lovecraft. The novel tells about connection of shadowy horror world with harassment of the Afro-American population in the USA in the middle of the past century. The novel was published in 2016 and in 2017 the producers J.J. Abrams and Jordan Peele announced their decision to make a series based on such novel.
By the way, the second season of The Twilight Zone, the top-ranked series of Jordan Peele, released in June 2020.
A couple of years back, J.J. Abrams produced another series that is a sort of overtures to the literary giant. Plots of several writings by Stephen King are shown in Castle Rock (the second season of which was released last year).
Lovecraft Country is shot by order of HBO channel, which started its own HBO Max streaming service on May 27, 2020.
Information
The American-made TV series is shot based on the novel by Matt Ruff in the mystic drama genre.
The first season premiered in August 16, 2020 on HBO.
FAQ
What channel is producing the series?
Lovecraft Country is shot for new HBO Max service
Producers keep quite on possible renewal of the Lovecraft Country series.
Related Series
The Terror
The Mist
Castle Rock