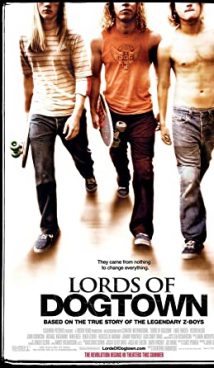 PG-13
01 hours 47 minutes
Synopsis
Three guys from Los Angeles are becoming stars of skateboarding thanks to their own craftsmanship and new polyurethane wheels. Stacy, Jay and Tony are now members of the Z-Boys, an in-house skate team supported by Skip, a skateboard designer. However, fame and success played a cruel joke with three friends – originally a close-knit team, three guys each stepped on their own path, even competing with each other.
Interesting Facts
The world premiere of the film took place on June 3, 2005.
Stacy Peralta, a former professional skateboarder and member of the Z-Boys, the famous team, is the scriptwriter. His script is based on his own story, depicting himself. John Robinson, then a young actor, played the role of Stacy. Notably, Peralta also directed "Dogtown and Z-Boys", a documentary dedicated to Santa Monica skateboarders.
Skip Engblom, formerly one of the masterminds of the Z-Boys, is also not a fictional character. At the request of Skip himself, Heath Ledger played his role. It is noteworthy that Stacy Peralta, and Skip Engblom, and Tony Hawk themselves – another skateboarding star – also appear in the scenes of the film.
Initially, Fred Durst (vocalist of the band "Limp Bizkit") and even David Fincher were considered for the role of the director of the film. However, Fincher was eventually hired as an executive producer.
With the exception of Heath Ledger, none of the leading actors have been successful in Hollywood, while some supporting actors are now shining. For example, Jeremy Renner, who played the manager of one of the main characters, has already managed to take part in the most expensive film franchise and receive two Oscar nominations. Sofia Vergara, who played the role of Amelia, ended up in the cult "Modern Family" and is now the highest-paid actress on television.
About
Lords of Dogtown is a co-production sports drama film based on true story. The movie premiered on June 3, 2005.
Related Films
Alpha Dog
Ned Kelly
Monster's Ball
Tags: drama, biography, skateboarding, California, 1970s, Heath Ledger, sports