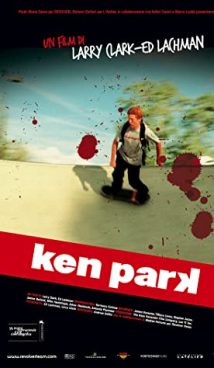 Not Rated
01 hours 33 minutes
Synopsis
Meet four teenagers from California who are tormented by heat, idleness and passion in their small town of Visalia, located between Los Angeles and San Francisco. The spotlight is on Ken Park, a red-haired guy who comes to a skate rink one day and takes video of him blowing his brains out with a pistol. This is such a tragic teenage life in the "Golden State".
Interesting Facts
The "Ken Park" movie was first introduced to the public at the Telluride Film Festival on August 31, 2002. Touring film festivals until the end of the year, the film was released in January 2002.
The film was not allowed for distribution in some countries for various reasons. For example, the "Ken Park" movie was not shown in US theaters due to improper legalization of music tracks. In addition, the director of the film, Larry Clark, attacked the head of "Ken Park's" UK distribution company, and the UK release of the film was also canceled. Due to the overly explicit sexual scenes, this film is still banned from screening in Australia, Norway, Belarus and Canada.
According to Larry Clark, the creator of the film, the script was written based on television reports, newspaper notes, his own diaries and youth observations of peers. Having failed to combine all the facts in a single script, Larry was forced to seek help from a professional screenwriter. Harmony Korine, with whom Larry worked on the cult film "Kids", helped Clark write a really good story. However, the ending of the film – originally invented by Korine – was subsequently changed by Clark.
It is noteworthy that Larry Clark, the filmmaker himself, appears in the ending as a hot dog seller.
About
Ken Park is a co-production drama film. The movie was premiered on August 31, 2002 at the Telluride Film Festival.
Related Films
Kids
Teenage Caveman
Bully
The Smell of Us
Tags: drama, teens, youth, explicit scenes, Larry Clark, California