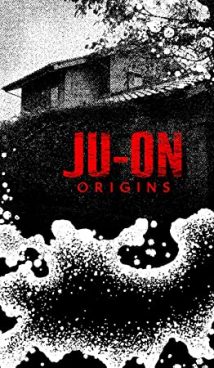 Synopsis
The streaming giant Netflix continues to expand its international reach. Ju-on: Origins is a joint product of streaming platform producers and Japanese filmmakers, and the backstory for the famous horror movies franchise.
Several series' characters are in a mysterious house where a murder was committed some time ago. And if one of them is trying to forget the moment when they saw a ghost of a white woman in him, then the writer Yasuo Odajima is obsessed with the idea of uncovering the mystery of this dangerous place.
Interesting Facts
The Ju-on franchise includes fourteen movies, two short films, seven books, four graphic novels, a video game, and a television series now. The movie reboot premiered on January 1, 2020, but it was poorly received by critics and audience.
This summer Netflix has released many new foreign-made series. Among them are a Sci-Fi thriller from Belgium, Into the Night, a slasher from Brazil, Reality Z, a whodunit from Poland, The Woods, and a mystery from Italy, Curon.
The series creators say that the plot is based on real-life events. Whether to believe them or not is your choice.
Information
This is an Japanese-made horror TV-series.
The premiere of the first season took place on July 3, 2020 on the Netflix service.
FAQ
What channel is behind the series production?
Ju-on: Origins was filmed for the Netflix streaming service.
Will there be a continuation?
Netflix's bosses have not yet given any information about the plans for this TV-series.
More Like This
Kingdom
The Exorcist
The Terror