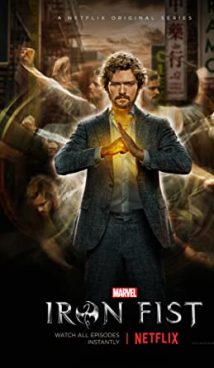 English, Mandarin, Japanese, Russian, Korean

6.5
Synopsis
Danny Rand and his parents got into a terrible plane crash. By the will of fate, the boy found himself somewhere in the snowy Himalayas. Danny's parents died, but the boy ended up in the secret city of K'un-Lun. Here he learns martial arts and comes to possession of the Iron Fist power. Now, he can transform internal energy into a destructive impulse that can cause incredible damage.
Adult Danny decides to return to New York, where for many years he was presumed dead. Completely different people are ruling the assets of the giant Rand corporation now.
Danny does not only want his name back but also opposes the Hand — a powerful shadow organization that has settled here.
Interesting Facts
The entire first season of the series was released on March 17, 2017, on Netflix. A year later, the streaming service presented viewers with the continuation of Danny Rand's adventures, however, closing the series after the release of new episodes.
Iron Fist continued the line of sci-fi series, created together by Netflix and Marvel. Before that, the premieres of Daredevil, Jessica Jones, and Luke Cage have already taken place. After the release of Iron Fist, the four characters of the TV-series united in the large-scale crossover called Defenders, which premiered in August 2017.
It is interesting that the creators of the TV universe gave each of the characters a corresponding color. Daredevil is associated with red, Jessica Jones is purple, and Luke Cage loves yellow clothes. The Iron Fist is green.
Finn Jones, who portrays the main character, is known to most viewers as Loras Tyrell from Game of Thrones.
Information
This is an American sci-fi thriller TV-series based on Marvel comics.
The premiere of the first season took place on March 17, 2017, on the Netflix streaming service.
More Like This
Daredevil
Jessica Jones
Luke Cage
Defenders
The Punisher
Tags: comic, sci-fi, drama, thriller, New York, crime, Marvel, martial arts