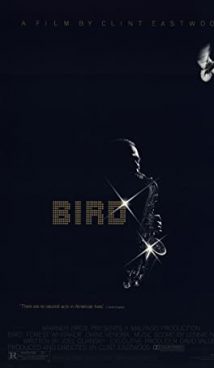 Synopsis
Thirty-three years after the death of the great jazzman Charlie Parker (nicknamed the Bird), Clint Eastwood released an amazing biopic about the musician. The role of the Bird was played by the wonderful actor Forest Whitaker.
The film follows the life path of Charlie Parker, from childhood and the first steps in music to the founding of the bebop style, fame, and the tragic death of the artist. Parker suffered from heroin addiction for many years, which shortened his life. But most importantly, Charlie Parker was a great musician, without whom jazz would have been different.
Interesting Facts
The biographical drama Bird was presented to the public at the International Cannes Film Festival on May 21, 1988, where it won two awards at once, for Best Actor and for the Quality of the Soundtrack. The film was not left without other awards — Bird has one Oscar for the soundtrack and one Golden Globe for direction. By the way, this film started Clint Eastwood's nominations for the world's largest film awards as a director. Curiously, Bird also became the first film that Eastwood shot but did not appear in it as an actor.
Charlie Parker's real saxophone appears in the film. But in the close-ups, we see the fingers not of Forest Whitaker, but of the jazz musician Charles McPherson.
The script is based on the memories of Charlie's girlfriend named Chen. Before filming, Clint Eastwood contacted the woman, and they quickly became friends. Chen even shared Charlie's rare notes with Eastwood, which she kept in a safe deposit box. These recordings were processed and became part of the film's soundtrack.
Information
This is an American musical drama film based on real-life events.
The world premiere of Bird took place on May 21, 1988.
More Like This
Ray
Dreamgirls
Honkytonk Man
Tags: music, biography, drama, Charlie Parker, jazz, saxophone, Forest Whitaker, Clint Eastwood