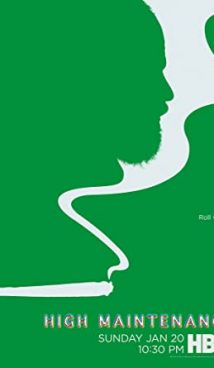 Synopsis
A nice bearded guy rides his trusty bike through the streets of New York. A small suitcase with a large selection of soft drugs is in his backpack, and the main character of the TV-series, a modern dealer, takes orders via messenger and delivers the goods to homes. Nobody knows the guy's name, and everyone calls him The Guy. We see the magic of New York with such different people and destinies through the eyes of the drug dealer.
Each episode is a few unrelated stories, but equally touching, ironic, and wonderfully written and shot.
High Maintenance is the case when sky-high budgets and Hollywood actors are not needed.
Interesting Facts
Initially, High Maintenance was uploaded to the Vimeo website as a web series. It lived there from 2012 to 2015 and had as many as 19 short episodes. However, the series got the attention of the HBO channel, and it made a real TV-series out of High Maintenance. Four seasons have already been released, the last of which started on February 8, 2020.
The authors of High Maintenance are Ben Sinclair and Katja Blichfeld. They came up with the idea for the web series, filmed it, and took turns directing episodes of the show until the fourth season. Besides, Ben Sinclair himself stars as The Guy, the dealer. Interestingly, Ben and Katja were married but divorced in 2016, just when High Maintenance moved to HBO and gained worldwide fame.
After the finale of the fourth season, High Maintenance is neither closed nor officially renewed for the next season. However, the showrunner of the series and performer of the leading role, Ben Sinclair, has stated that he would gladly continue working on the next season of High Maintenance after a short break.
Information
This is an American tragicomedy TV-series.
The premiere of the fourth season of High Maintenance took place on February 8, 2020, on the American channel HBO.
More Like This
Crashing
Insecure
Atlanta
Girls
Ramy
Tags: New York, marijuana, tragicomedy, catharsis, irony