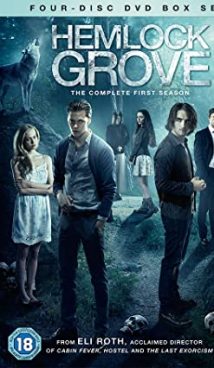 Synopsis
The TV series takes place in the small Pennsylvania town of Hemlock Grove, where some hell is going on.
The Rumancek Gypsy family moves to Hemlock Grove with Peter, the youngest in the family. Suddenly, Peter becomes a friend of Roman, heir to the Godfrey clan, the wealthiest family in the city. They have joined forces to investigate the mysterious death of a high school student. However, it becomes clear to the viewer that the two friends are not as simple characters as they might seem at first glance. The truth is that Peter is a werewolf and Roman is a vampire.
Playing on paranoid and non-standard plot moves and also not at all afraid of sometimes falling into surrealism, "Hemlock Grove" TV show is not at all like the standard vampire sagas.
Interesting Facts
All episodes of Season 1 were released on April 19, 2013 on Netflix streaming platform. The second and third seasons premiered in 2014 and 2015, respectively. The TV show was not renewed for a fourth season.
The role of the vampire Roman Godfrey was a breakthrough for the Swedish actor Bill Skarsgard. A well-known actor only in Scandinavia, after Hemlock Grove he began to receive roles one by one in various projects – "The Divergent Series: Allegiant", "Atomic Blonde", "It" and "It: Chapter Two". It is quite possible that in the coming years Bill will catch up in popularity with his brother Alexander Skarsgard.
Brian McGreevy, the showrunner of the TV series, took as a basis for the plot a novel of his own authorship released a year before the premiere of "Hemlock Grove" Season 1. Lee Shipman with whom McGreevy later worked on "The Son" starring Pierce Brosnan, co-produced "Hemlock Grove".
About
Helmock Grove is an American-made TV series based on the fantasy thriller novel of the same name by Brian McGreevy. The first season of the TV show premiered on April 19, 2013 on the Netflix streaming platform.
Related Shows
True Blood
Penny Dreadful: City of Angels
Salem
Sleepy Hollow
Grimm
Bitten
Castle Rock
Tags: fantasy, fiction, drama, horror, horror, drama, vampires, werewolves, mystic, small town, film adaptation, Bill Skarsgard