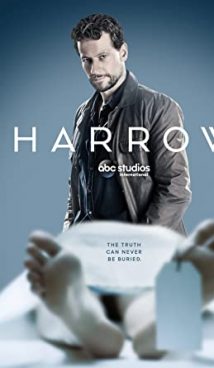 Not Rated
01 hours 00 minutes
Synopsis
Meet Dr. Daniel Harrow, a brilliant pathologist who works in a clinic in Brisbane, Australia. Daniel is an extremely charismatic and imposing man who lives on his small yacht. He is considered one of Australia's finest pathologists, and the police turn to his help in the most complicated cases. Only it is too hard to work with Harrow because the impulsive doctor is used to doing everything his way, following his own impulses, and often his help to the police is not limited to just dissection of corpses. Daniel gets into dangerous situations all the time, and he almost always comes out the winner.
Interesting Facts
Harrow was filmed for the Australian TV-channel ABC which showed both seasons of the TV-series.
In October 2019, Harrow was renewed for a third season and production began in November with the start of Australian summer. Welsh actor Ioan Gruffudd, who is playing the title role, decided to stay in Australia for filming when the global coronavirus pandemic hit. He found himself locked up far from homeland when the country suspended all flights. By the way, in the third season, he directed one episode of the series.
In 2014-2015, in the USA, there was an Forever TV-series about an immortal pathologist, who is trying to unravel the mystery of his eternal life meantime helping the New York police in their investigations. The series gained an army of fans but was nevertheless closed. The main role in this series was played by the same Ioan Gruffudd, and Eternity fans consider Harrow some kind of reincarnation of the closed TV-series.
Information
This is an American Australian detective drama TV-series.
The premiere of the second season of Harrow took place on August 30, 2019, on the Australian TV-channel ABC.
More Like This
Forever
Instinct
Perception
Prodigal Son
Tags: Australia, doctor, pathologist, detective, drama, hospital, investigation, Ioan Gruffudd