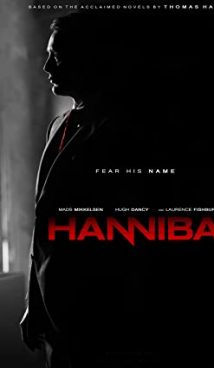 Synopsis
Will Graham, a brilliant FBI analyst with the ability to reconstruct a murder scene by analyzing a crime place, is the protagonist of the "Hannibal" TV series. Faced with a new serial killer whose crimes were very confusing, Graham was forced to seek help from the psychiatrist Hannibal Lecter. However, this meeting marked the beginning of a rather strange and very intriguing partnership. Being a secret killer himself, Lecter becomes not only Will's professional consultant, but also his friend and doctor. However, how can all this end?
Interesting Facts
The first episode of the "Hannibal" TV series was released on April 4, 2013 on the NBC American television channel. Running for three seasons, the TV show was canceled on August 27, 2017 with the final episode titled "The Wrath of the Lamb". Brian Fuller, showrunner for "Hannibal" who has repeatedly expressed his desire to direct the sequel to the TV series, is still looking for a suitable platform.
Dane Mads Mikkelsen became the fourth actor to play Hannibal Lecter. Previously, Brian Cox, Anthony Hopkins and Gaspard Ulliel were the performers of the role of a brilliant killer-psychiatrist. It is noteworthy that it was Gaspard Ulliel who played Hannibal Lecter in the "Hannibal Rising" movie instead of Hugh Dancy (FBI detective in the "Hannibal" TV series) who also claimed this role. Dancy himself recommended the showrunners to cast Mads Mikkelsen for the role of Hannibal in the TV show: the actors who previously starred in the "King Arthur" blockbuster became very good friends.
David Tennant, a wonderful British actor, was another contender for the role of Hannibal Lecter. Impressed by Tennant's acting skills, Brian Fuller – although Mikkelsen ultimately got the role of Hannibal – wanted to write another serial killer specifically for David. Unfortunately, the idea was not implemented in the TV series. However, in 2020, the British miniseries "Des" premiered with Tennant as the real-life maniac Dennis Nielsen.
About
Hannibal is an American-made TV series based on the psychological thriller novels by Thomas Harris. Season 1 of the TV show premiered on April 4, 2013, on the US television channel NBC.
Related Shows
True Detective
Dexter
Mindhunter
Tags: drama, crime, thriller, murder, investigation, serial killer, psychologist, cannibalism, Hugh Dancy, Mads Mikkelsen