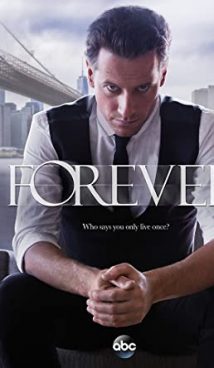 Synopsis
Dr. Henry Morgan seems to be an ordinary doctor at first glance, but with some very eccentric hobbies and a medical examiner job in the morgue of the New York City Police Department.
But in reality, Morgan is 236 years old. He died in the 18th century but strangely came back safe and sound. Since then, the doctor has been looking like a 35-year-old man, and the years have changed nothing in his appearance. If Henry is mortally wounded, he wakes up again unharmed in the waters of the Hudson River. The doctor himself does not understand why he received the gift of immortality and is trying to get to the truth, and, perhaps, to finally die. However, Henry's experience, accumulated over the centuries, makes him a very intelligent and perspicacious person. By coincidence, the doctor begins to help police detective Joe in his investigations. She is a beautiful woman who likes Morgan a lot, but he is afraid to get close to a colleague. Together they will solve many puzzling cases.
Interesting Facts
The first season of Eternity premiered on the American TV-channel ABC on September 22, 2014. The series got only 22 episodes and was not renewed for a second season.
Three years after Eternity was closed, Harrow came out — an Australian TV-series, starring the same Ioan Gruffudd. The new series is in many ways similar to the Eternity: a charismatic pathologist helps the police in their investigations. The main difference is that the main character of Harrow has only one life. There are two seasons of the new series shown on Australian television, and the third one is about to premiere soon.
Six years before Eternity, the New Amsterdam TV-series was broadcast on the Fox TV-channel. It had a very similar plot: a New York detective, who is over 400 years old, investigates crimes. The leading role was played by Nikolai Coster-Waldau, the future star of Game of Thrones. New Amsterdam was even less fortunate than Forever — it got only eight episodes.
Information
This is an American-made detective drama TV-series.
The premiere of the first season took place on September 22, 2014, on the American TV-channel ABC.
More Like This
Harrow
Lucifer
New Amsterdam
Elementary
Tags: New York, crime story, forensic pathologist, drama, investigation, police, Ioan Gruffudd