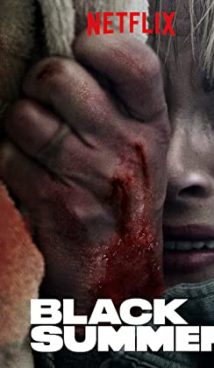 Synopsis
"Black Summer" TV series tells the story of yet another zombie apocalypse. Now, the next survivors have to run away from the rather nimble living dead. A certain suburb, whose inhabitants are still trying to avoid a terrible fate, is at the center of the plot of "Black Summer". During the evacuation, the main character loses her daughter who is taken by the military to a special base for survivors. Rose's goal is to get alive to the stadium where her daughter is. Overcoming incredible difficulties and bumping into good and bad people along the way, block after block, Rose moves towards the stadium.
Although "Black Summer" does not stand out for its plot, this TV series has something to surprise viewers with. Having received carte blanche from Netflix, the showrunners of the project are trying to revolutionize the genre – and sometimes it seems that they succeed with this.
Interesting Facts
The TV show Season 1 premiered on April 11, 2019 and is available to watch on the Netflix streaming platform. At the end of 2019, "Black Summer" was renewed for a second season – however, the date of the premiere is still unknown.
Known for its blockbuster imitations, "The Asylum" US film studio is responsible for producing the television series. As the "Walking Dead" TV series enjoyed great success, the studio introduced "Z Nation" TV Show, a project that ran for 5 seasons. As a trash-version of "Walking Dead", "Z Nation" has amassed a huge community of fans. As for "Black Summer", this "Z Nation" prequel garnered support from Netflix and moved away from the trash aesthetic. Due to their willingness to experiment with the genre, the authors of the TV show have earned critical praise.
About
Black Summer is a Canadian-American horror television series. Season 1 premiered on April 11, 2019 on the Netflix streaming platform.
Related Shows
Z Nation
Walking Dead
The Mist
Fear the Walking Dead
Kingdom
Tags: zombies, low-budget TV series, survival, horror, walking dead