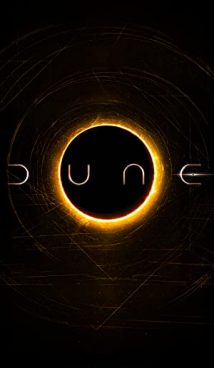 Synopsis
The cult cycle of novels has found its modern embodiment. Denis Villeneuve, one of the leading contemporary directors of Hollywood, invites you on a journey into the distant future, where humanity has inhabited space. Colonists mine melange (referred to simply as "the spice") on a planet called Arrakis. This spice is the most expensive substance in the Dune universe. Arrakis becomes the arena of the struggle of the Fremen tribes against powerful feudal lords.
Did You Know?
The world will see the new fantastic blockbuster Dune on October 1, 2021. The release date has been repeatedly postponed due to the coronavirus pandemic.
Dune director Denis Villeneuve announced that the film will receive its multi-part spin-off. The new series was named Dune: The Sisterhood. The show will air on the HBO Max streaming platform. Villeneuve will direct the first episode. At the end of 2020, filming is to begin in Hungary.
From the very beginning, Villeneuve announced that he was working on a film adaptation with an eye to sequels. In his opinion, the world of Dune is so large and complex that it is unacceptable to implement it in a crumpled form. The first film will only be based on the first half of the novel.
In total, the Dune cycle includes six novels written by Frank Herbert, not counting a dozen books by other authors.
In 1975, Chilean director Alejandro Jodorowsky began working on the film adaptation of Dune. After five years of preparatory work involving Orson Welles, Salvador Dali and Pink Floyd band, the project was canceled. Jodorowsky's sketches for Dune have influenced the visuals of many iconic films such as Star Wars, Alien and The Terminator.
Information
A co-production film based on the plot of Sci-Fi novels by Frank Herbert. The world premiere of Dune will take place on October 1, 2021.
More Like This
Dune (1984)
Tenet
Blade Runner 2049
Tags: Film Adaptation, Sci-Fi, Space, Planets, Wars, Timothy Chalamet, Oscar Isaac, Josh Brolin, Jason Momoa, Zendaya, Denis Villeneuve