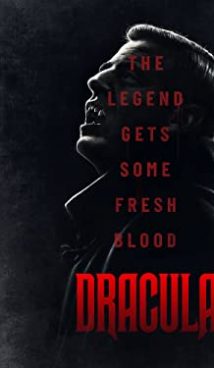 TV-14
04 hours 30 minutes
Synopsis
A brand new fantasy about the most famous vampire. This series of three episodes starts with a very familiar shot: a creepy castle in the mountains of Transylvania, home to the infamous blood-thirsty Count. Only this time, Dracula is portrayed as an aesthete who likes to dwell on the meaning of life and things, go on trips, for instance, on a Russian sailing ship or play with human lives just to spend the time until he finds himself in the streets of present-day London. Here, he will learn more about modern technologies and when the vampire smiley is to be used. In fact, this new series can be seen as a postmodern version of the eternal vampire story. Claes Bang was unanimously hailed as an actor for this series (he was also nominated for Best European Actor 2017). His count is not only a horrific monster but also a charming and attractive main character of the story, and not only an ever mystical threat to humans.
Fun facts
The literary source is Bram Stoker's 'Dracula'
At this time, there're more than 50 adaptations of this novel
Claes Bang, who portrays Dracula, is not originally from Transylvania but from Denmark
Series creator Steven Moffat is the noteworthy showrunner of Doctor Who and Sherlock with Benedict Cumberbatch
Information
A British horror television series inspired by Bram Stoker's 'Dracula.'
The only one season of 'Dracula' was premiered on January 1, 2020 on BBC One.
You can watch the series trailer online on our website without registering. You can also find interesting facts about the series and its release date.
 FAQ
Which TV-channel releases the series?
It was released on BBC One and then on Netflix (January 4, 2020).
Will there ever be a second season?
No. The first season represents the whole story, and the series will not be continued.
Most of the filming was carried out in London. As for the Dracula's castle, the production team used Oravsky Castle in Slovakia. It's not the first time that this place is portrayed as the vampire castle, in fact, the 1921 Nosferatu has already referred to it as Dracula's residence.