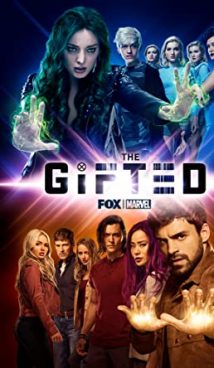 Synopsis
The Gifted is a comic series set in the X-Men universe.
Around the world, mutants, be they good or bad, manifest themselves. In this regard, the US government is overly zealous in trying to control people with superpowers.
Reed and Kate Strucker have two teenage children who suddenly unleash incredible superpowers in themselves. Brother and sister Lauren and Andy, as well as their parents, who do their best to hide their kids, become fugitives, pursued by government agents.
The family on the run meets other mutants and becomes part of the underground superhuman organization.
Interesting Facts
The first episode of The Gifted was shown on October 2, 2017, on the Fox TV-channel. The season was released weekly and renewed for the second season, which started on September 25, 2019. However, in the spring of 2019, the channel representatives said that this was the end of the Gifted series. The fact is Marvel has regained the rights to a film adaptation of the characters (including the X-Men) and now intends to create content with these superheroes by themselves, carefully introducing them into the MCU.
The character Eclipse (Sean Teale) was created for the series. However, Polaris has repeatedly appeared in the Marvel comics. In a version of the Universe, she is Magneto's daughter and the half-sister of the Scarlet Witch and Quicksilver.
One of the producers of the TV-series was Brian Singer, who was responsible for the start of the mutant film franchise. He directed four X-Men films, as well as the very first episode of The Gifted.
The Gifted was the second X-Men TV-series. Only Legion (about the son of Professor Xavier) was released before, as well as numerous animated series.
Information
This is an American fantasy thriller TV-series based on Marvel comics.
The premiere of the first season of The Gifted took place on October 2, 2017, on the American TV-channel Fox.
More Like This
Cloak & Dagger
Runaways
Legion
Defenders
Tags: comic, X-men, superpowers, superheroes, Marvel, drama, fantasy