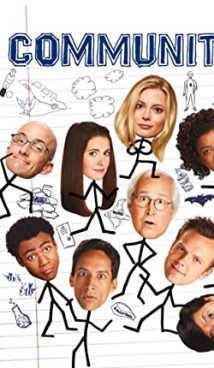 Synopsis
The seven older students once met at Greendale Community College. Being very different personalities, they still create a kind of community, becoming true friends.
In the community of seven friends, there are often jokes about how guys differ from each other. Fortunately, Dan Harmon, creator of the "Community" TV series, has a great sense of humor. So, get ready for a hilarious TV show.
Interesting Facts
The first episode of the TV show was released on September 17, 2009 on NBC. Renewed five times, the TV series was canceled on June 2, 2015.
Dan Harmon, showrunner for the "Community", is also known as the creator of the "Rick and Morty" TV series whose fifth season will be released soon. Notably, Harmon stated that the TV show's "Community" storyline is somewhat autobiographical. Also, a college student some time ago, Dan copied the characters from the TV series from real people he had met throughout his life.
Actor Chevy Chase plays old man Pierce Hawthorne. Remarkably, initially it was Patrick Stewart who considered for the role of this character.
During the first wave of the COVID-19 pandemic, the cast of the series "Community" organized a broadcast in Zoom, reading the script of one of the episodes by role. It is noteworthy that Donald Glover, who left the TV show after its Season 5, has joined this online project.
About
Community is an American-made comedy TV series. The first season of the TV show premiered on September 17, 2009 on the American channel NBC.
Related Shows
Rick and Morty
Brooklyn Nine-Nine
New Girl
Parks and Recreation
Arrested Development
The Office
The Big Bang Theory
Tags: comedy, sitcom, study, adult students, jurisprudence