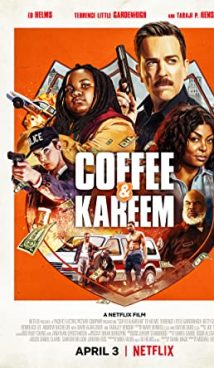 TV-MA
01 hours 28 minutes
Synopsis
The plot of a typical American comedy with obscene scatalogical humor leads us to Detroit, where a dumb policeman named Coffee (Ed Helms) carries his badge. He dates a black Vanessa (Taraji P. Henson) whose son Kareem (Terrence Little Gardenhigh) is terribly dissatisfied with his mother's choice. Sonny decides to hire petty criminals to scare Coffee, but he sticks into the criminal story and draws both his mother and the policeman with him. Now they need to work together to get out of the situation. It is no wonder that Coffee and Kareem will even be able to find mutual understanding after all.
Interesting facts
Ed Helms, who played the role of policeman Coffee, is primarily famous for his participation in The Hangover trilogy and the extremely popular TV series titled Office.
Betty Gilpin (detective Linda Watts) is probably the most titled actress who took part in the filming of Coffee & Kareem. She has already been nominated twice for an Emmy Award for her role in the wonderful series GLOW, which final season we will see this summer. In addition to GLOW, this year she appeared in the thriller The Hunt and in the new season of American Crime Story by Ryan Murphy. The third season of the anthology will be dedicated to the story of Bill Clinton and Monica Lewinsky, and Betty Gilpin will play Ann Coulter, a scandalous Republican journalist.
Information
The American-made film is shot in the comedy genre. The film premiered on April 3, 2020 on the Netflix service.
FAQ
Where was the movie made?
Although the film major part takes place in Detroit, it was mostly shot in Vancouver, Canada.
Related Movies
My Spy
Bad Boys for Life
Spenser Confidential