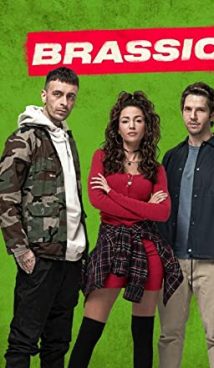 Synopsis
Welcome to Lancashire, England, a land of lush meadows, magical landscapes, idyllic towns and petty criminals.
The "Brassic" TV show tells the story of the life and adventures of a young man nicknamed Vinnie and his friends. Having failed to achieve anything worthwhile in their lives, these losers are not even capable of successfully committing petty thefts.
A kaleidoscope of ironic and sometimes sad events unfolds before the eyes of viewers. This very Brian TV series about the life of English rednecks will not leave indifferent anyone.
Interesting Facts
The second season of the TV show premiered on May 7, 2020 on UK's Sky One.
Immediately after the release of Season 1 on August 22, 2019, Sky Television Corporation announced the extension of the TV series for a second season. In the spring of 2020, it became known that the TV show will be renewed for Season 3, the premiere date of which is still unknown.
Danny Blockhurst and Joseph Gilgun are the creators of the "Brassic" TV show. While Blockhurst wrote the script, Joseph played the lead role.
Joseph Gilgun is well known for his role as the young Rudy with multiple personality disorder from "Misfits", and the vampire Cassidy in "The Preacher", American TV show. Since Gilgan and his character suffer from bipolar disorder, the role of Vinnie has become autobiographical for the actor.
About
Brassic is a British-made tragicomedy TV series. Season 1 premiered on 7 May 2020 on Sky One UK TV channel.
Related Shows
The Preacher
This is England
Gangs of London
Misfits
Tags: Britain, England, drama, comedy, small town, petty criminals