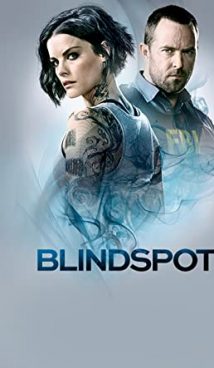 Synopsis
Waking up, the girl found herself inside a huge bag in the middle of New York. In a state of complete amnesia, the girls discovered tattoos on her body – one of the tattoos corresponds to the name of the FBI agent. Upon her arrival at the bureau's office, experts discovered that each tattoo is a clue to a past or future crime. It was a brief overview of the first season of "The Blindspot". In next few years, Jane Doe will apply new tattoos to her body, marry, regain her memory and save millions of lives. In the fifth season, Jane is on the run with her team. Six fugitives have to clear their good names and save the world once again.
Interesting Facts
Jamie Alexander, the main character in "Blindspot", became famous as Lady Sif, who was Thor's companion in the MCU. After the end of the show, the actress is in temporary creative rest – and, corresponding to some rumors, she may soon get a role in the "Top-4" blockbuster, or in the "Loki" TV series. By the way, being busy filming in the "Blindspot" TV series, Jamie Alexander was forced to give up her role in "Thor: Ragnarok".
As for Martin Jero, showrunner of "The Blindspot", he is preparing to launch a new project about a married couple of agents working for the CIA – the series is called "The Secret of a Good Marriage".
This season is the last for the series and contains only 11 episodes in contrast to the previous seasons.
About
"The Blindspot" is an American detective thriller TV series. The premiere of the fifth season which is the final one took place on May 7, 2020 on NBC.
F.A.Q.
Q: Which TV channel is producing the series?
A: All five seasons of "The Blindspot" have been produced by NBC.
Q: Will the series be renewed?
A: The fifth season of the TV show is the last.
Related Shows
The Blacklist
Scorpion
White Collar
Elementary