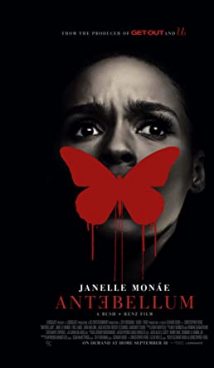 Synopsis
Famous writer Veronica Henley is enjoying a wonderful life: a caring husband, beloved daughter and a successful career. But everything ends at one point when someone kidnaps Veronica, and when the girl comes to her senses, she realizes that she was sent to the past one and a half centuries ago. From that moment on, she is a slave working on a cotton plantation on the eve of the American Civil War. Now Veronica will not only have to escape from slavery and help her comrades in misfortune, but also find her way back to the future.
Did You Know?
The original premiere of the Antebellum film was supposed to take place on April 24, 2020, but due to the coronavirus pandemic, American producers first moved the date to August, and then, bypassing the cinemas, presented the movie immediately in streaming services.
Singer Janelle Monáe has been actively pursuing her acting career for the past five years. Starting with the dubbing of the cartoon Rio 2, she took part in the filming of Moonlight, the winner of the 2017 Academy Awards. In 2020, the premiere of the second season of Homecoming took place, where Janelle Monáe played the main role.
Antebellum marks the feature-length debut of the duo of filmmakers Gerard Bush and Christopher Renz. Prior to that, the tandem only created short films and music videos. By the way, the idea for the film came to Gerard Bush in a nightmare. When he woke up, he told his colleague Renz about him and together they wrote the script for the future film.
The term Antebellum means before the war.
The film's budget was only $ 15 million.
Information
American-made horror film. The world premiere of Antebellum took place on September 2, 2020.
More Like This
12 Years a Slave
Burden
Moonlight
Tags: Drama, Horror, Mystery, Thriller, Racism, Slavery, Janelle Monáe