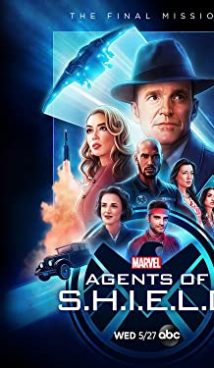 Synopsis
This is the final chapter of the Agents of S.H.I.E.L.D. adventures from the Marvel Universe. They've saved the universe many times over the course of seven seasons, and now it's time to say goodbye. In the final season, the characters of the series traveled in time to save the world once again. In addition, the Agents of S.H.I.E.L.D. creators had to close all the storylines that had begun over many episodes.
Interesting Facts
Marvel has tried to squeeze the most out of the series genre numerous times in its signature style. In addition to Agents of S.H.I.E.L.D., the world was introduced to "Agent Carter", the extremely unfortunate "Inhumans", as well as the already closed "Runaways" and "Cloak and Dagger". Netflix has created an entire television universe featuring Daredevil, Jessica Jones, Luke Cage and Iron Fist, and a few other characters. Since all these TV projects were closed, Marvel is preparing to release a whole cycle of series, which, in their storylines, fully correspond to the MCU. Most likely, Falcon and the Winter Soldier will be the first show to launch in the near future.
According to rumors, which are confirmed by insiders, instead of Agents of S.H.I.E.L.D, the "Secret Warriors" series will be launched, starring Daisy Johnson and Yo-Yo.
Agents of S.H.I.E.L.D have a short spin-off about Yo-Yo consisting of 6 episodes of 5 minutes each. Also, the development of the Ghost Rider TV series was started – however, the project was canceled.
About
American TV series based on Marvel comics in the superhero genre. The premiere of the seventh season took place on May 27, 2020 on the ABC TV channel.
F.A.Q.
Q: Which channel is producing the TV series?
A: All seven seasons of the Agents of S.H.I.E.L.D. were filmed for broadcast on ABC.
Q: Will the series be renewed?
A: The seventh season is final.
Related Shows
Agent Carter
Runaways
Daredevil
Cloak and Dagger