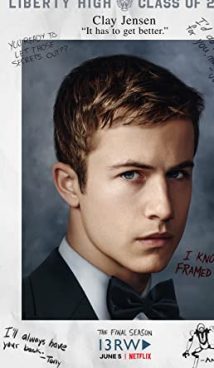 TV-MA
01 hours 00 minutes
Synopsis
Liberty High School is agitated by the suicide of one of the students, whose name was Hannah Baker. Most of Hannah's classmates are at a loss as to why the girls decided to commit suicide. Clay, Hannah's friend, is going through the tragedy more difficult than others. One day, he discovers a box thrown by an unknown person on the threshold of his house. Opening it, he saw 7 audiocassettes with Hannah's voice recorded on each of them. It turns out that the girl recorded audio messages to classmates explaining the reasons for the decision to commit suicide. Each side of the cassette tape corresponds to one episode of the TV series – a total of 13 reasons for Hannah's suicide.
Interesting Facts
The digital release of the "13 Reasons Why" Season 1 took place on March 31, 2017 on the Netflix streaming platform. Originally conceived as a mini-series covering the plot of the book of the same name, it was renewed by the producers for a second season. Eventually, "13 Reasons Why" was renewed twice with the final fourth season being released on June 5, 2020.
"13 Reasons Why", a novel by Jay Asher was released in 2007. Soon, Universal bought the rights to film the book, with singer Selena Gomez as the lead role performer. Ultimately migrating to the Netflix streaming platform, the project was reformatted into a TV series with Selena Gomez now as one of the producers. Katherine Langford, a wonderful Australian actress, plays Hannah Baker.
About
13 Reasons Why is an American-made TV series based on the teen drama novel of the same name by Jay Escher. The first season of the TV show premiered on March 1, 2017 on the streaming service Netflix.
Related Shows
Euphoria
The End of the F***ing World
You
Riverdale
Sex Education
Elite
I Am Not Okay with This
Tags: drama, crime, suicide, teenagers, school, film adaptation