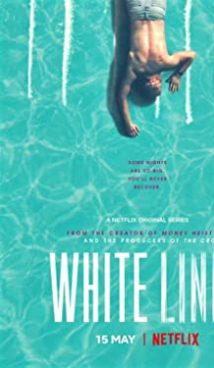 TV-MA
01 hours 00 minutes
Synopsis
Although Ibiza seems like a heavenly place where music rules, in fact, drug dealers and crime bosses of varying degrees of danger operate here. However, there are many heavenly beaches, the best clubs and good people here. Dreaming of becoming a music star, Axel, a young DJ from Manchester, came to Ibiza 20 years ago. After a while, he disappeared. Today, a body that has lain in the ground for two decades was found in the Spanish desert. Zoe, Axel's sister, travels to Ibiza to talk to his former friends and find out what really happened twenty years ago.
Interesting Facts
The TV series premiered on May 15, 2020 on the Netflix streaming platform, with all episodes immediately available for viewing that day.
Three months after its release, it became known that the "White Lines" TV show would not be renewed for Season 2.
Laura Haddock, an English actress best known for starring in "The Capture", the hit British TV series, play leading role in the TV show. She is also known as Star Lord's mother in both "Guardians of the Galaxy" Vol. 1,2.
Junkie XL, a Dutch musician with a long career in television and film, is the composer for the "White Lines" TV show. He is the creator of theme music for many films – "Alita: Battle Angel", "Tomb Raider", "Batman v Superman: Dawn of Justice", "Deadpool", "The Dark Knight Rises" and more.
The desert shown at the start of the TV show in which Axel's body was found is the Tabernas desert where Italian director Sergio Leone filmed his famous "Spaghetti Western" movies.
About
White Lines is a British-Spanish crime detective TV series. The first season of the TV show premiered on May 15, 2020 on the Netflix streaming platform.
Related Shows
Summertime
Control Z
Elite
The Stranger
The Woods
Money Heist (La casa de papel)
Tags: drama, thriller, detective, crime, drug trafficking, Europe, summer, Spain, Ibiza