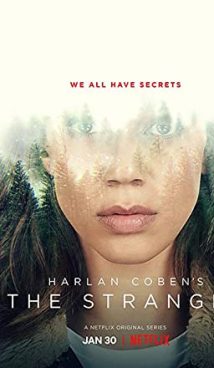 Synopsis
Attorney Adam Price (Richard Armitage) is living a very ordinary life as an inhabitant of a small British town. He is married to Corinne (Dervla Kirwan), a teacher at the local school, and they have two sons. Someday, everything turns upside down when a stranger comes to him at the bar and tells something that his wife is keeping dark. After Adam tries to talk about it with his wife, Corinne disappears.
Meanwhile, strange things happen in the town: the llama's torn head is found on the main street, and a local youth is found critically ill in the forest.
Detective Johanna Griffin is starting an investigation and suspects that these incidents may be related.
The tangle of secrets of a sleepy town will be very difficult to solve and no one suspects what gloomy consequences they will lead to.
Interesting facts
The series is based on the detective novel The Stranger by Harlan Coben. In contrast to the literary source, a mysterious stranger telling secrets in the series is a girl.
The main role is played by Richard Armitage, also known as Thorin Oakenshield of the epic trilogy The Hobbit by Peter Jackson. He also gave his voice to the main character of the animated series Castlevania.
By the way, Richard Armitage and Hannah John Kamen (the performer of the role of a mysterious stranger) both appeared in the Marvel Cinematic Universe as villains.
Information
The British-made TV series is based on the novel The Stranger by Harlan Coben and shot in the detective genre.
The first season premiered on January 30, 2020 on the Netflix platform.
You can watch the series trailer online on the website without registration. You can also find interesting facts about the series and find out the release date in Russia.
FAQ
What channel is producing the series?
The Stranger was filmed for the Netflix streaming platform.
When did the first season come out?
The entire season is available from January 30, 2020.
The creators have not yet announced the extension of the series.
Related Series
Safe
Deadwater Fell
The Fall
Tags: detective, extinction, blackmail, investigation, small town, United Kingdom