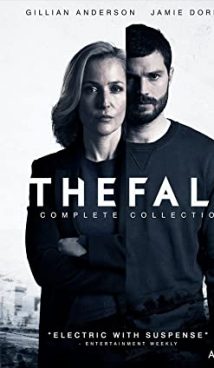 TV-MA
01 hours 00 minutes
Synopsis
The perilous game of cat and mouse between serial killer Paul Spector (Jamie Dornan) and Police Superintendent Stella Gibson (Gillian Anderson) is at the center of the TV series' plot. The identity of the killer responsible for the deaths of many women is not a secret from the very beginning, as conceived by the authors of the show. He is a practicing psychologist from Northern Ireland, a father of two children and an excellent family man – however, almost no one knows who he really is. Meanwhile, Stella Gibson, a super professional police officer from London, arrives in Belfast. So, the hunt turns into an obsession.
Interesting Facts
The first episode of the television series was released on May 13, 2013 on BBC Two. The second and third seasons premiered in 2015 and 2016, respectively.
While many channels bought the rights to broadcast the series in their countries, the French decided to make their own remake. "Insoupçonnable" TV series starring Emmanuelle Seigner, a wonderful actress, premiered in 2018.
Jamie Dornan's acting career skyrocketed with "The Fall". Previously known as a model, he began his acting career starring in Sofia Coppola's "Marie Antoinette" (2006). After "The Fall", Dornan began to get serious roles. The actor gained real fame by starring in "Fifty Shades of Gray" in 2015. It is noteworthy that Dornan received a Golden Raspberry for his role, while he was nominated for a BAFTA for the role of serial killer Paul Spector a year earlier.
About
The Fall is a British-produced crime drama television series. The first season of the TV show premiered on May 13, 2013.
Related Shows
Broadchurch
The Killing
Luther
Tags: maniac, serial killer, investigation, pursuit, UK, Northern Ireland, Jamie Dornan, Gillian Anderson, detective, crime