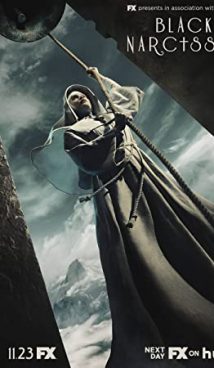 Synopsis
A group of nuns from Britain went on a religious mission to a tiny village lost in the spurs of the Himalayas located in the very heart of Asia. The nuns' goal is to open a local Christian school. However, will they be able to preserve the faith where another religion, alien morality and completely different orders prevail?
The Black Narcissus miniseries explores religious dilemmas and cultural clashes, as well as the delightful beauty of "Roof of the World".
Interesting Facts
Filmed for the FX TV channel, all three episodes of the miniseries will premiere on November 23, 2020.
The Black Narcissus television series is one of the last acting works of Diana Rigg, a wonderful British actress who has played more than fifty roles in film and television. The modern generation of TV viewers will remember Diana for her role as Olenna Tyrell in the "Game of Thrones" television series. Notably, Rigg has four Emmy nominations for this role. Diana Rigg passed away on September 10, 2020. The character of the nun mother Dorothea became her last role.
The Black Narcissus miniseries is based on the 1939 novel of the same name by Rumer Godden, a British writer. The first film adaptation of the novel was premiered 8 years later. Directed by Michael Powell and Emerich Pressburger, the motion picture revolutionized visuals. Jack Cardiff, cameraman, has received Oscars and Golden Globes for his work on the film.
The Black Narcissus is the directorial debut of Charlotte Bruus Christensen, a Danish former cinematographer for Thomas Winterberg, co-author of the Dogma 95 manifesto. For the 2012 film "The Hunt", Charlotte won a Cinematography Award at the Cannes Film Festival.
About
The Black Narcissus is a British-made miniseries based on the novel of the same name by Rumer Godden in the drama genre. The first season of the TV show will premiere on November 23, 2020 on the "FX" American TV channel.
Related Shows
The Third Day
A Teacher
The Undoing
The Queen's Gambit
Tags: film adaptation, drama, nuns, Himalayas, religion