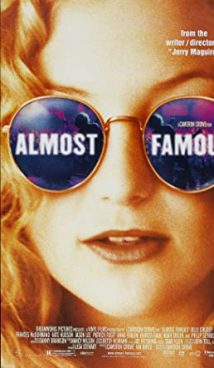 Synopsis
This famous turn-of-the-century film follows a story of a teenage boy named William, who all of a sudden becomes a Rolling Stone reporter for the Stillwater rock band. The plot of this great film is centered on the adventures of William and his relationship with musicians, girls, and adulthood.
Interesting Facts
Almost Famous was first shown to the public on September 8, 2000 at the Toronto Canadian Film Festival and then released worldwide.
Almost Famous received praise from both viewers and critics. It always gets into the ratings of the best films of the decade, and at the 2001 Oscars, it received a statuette for the best script (with four nominations). The film also won two Golden Globes, one of which is for the best film of the year.
The director of the film, Cameron Crowe, made the film by his own script, which turned out to be very autobiographical. At the age of 15, Crowe began working for Rolling Stone himself, traveling the US with famous rock bands. In 1996, Cameron Crowe became famous for the Jerry Maguire film with Tom Cruise and then directed such hits as Vanilla Sky and Elizabethtown. In recent years, the director, however, almost stopped filming, and his last high-profile work was the series Roadies about stage workers on a rock tour. Stars such as Carla Gugino, Luke Wilson, and Imogen Poots have appeared on this TV-series. However, Roadies proved to be a rather unsuccessful series and closed after the first season.
Information
This is an American musical tragicomedy film.
The world premiere of Almost Famous took place on September 8, 2000.
More Like This
High Fidelity
Jerry Maguire
School of Rock
500 days of Summer
200 Cigarettes
Tags: music, adventure, comedy, concert, journalist, rock music, based on real-life events, Kate Hudson, Frances McDormand