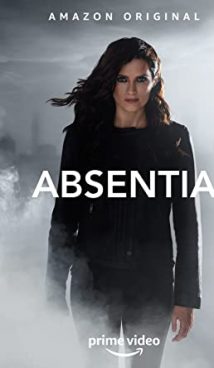 TV-MA
01 hours 00 minutes
Synopsis
FBI agent Emily Byrne has been missing for many years after a special operation capturing a serial killer. Emily's husband and colleague Nick, after years of grief, marries his new girlfriend Alice. However, the couple's life is shaken by a sudden call. A voice on the phone says that Emily is alive and gives the exact coordinates where to find her. The FBI team arrives there and finds Emily in an aquarium filled with water. The missing woman is alive but does not remember at all what happened to her during these six years.
Returning to the normal life is not easy — Emily does not understand where she has been all this time, her husband is married to another woman, and her son Flynn is already used to Alice and calls her "mom." Besides, Emily's behavior grows strange and the FBI starts to suspect her of crimes committed over the years.
In the new third season, Emily has finally cleared her name and is preparing to return to the FBI but cannot start work until after the hearings. At the same moment, unknown people kidnap her ex-husband Nick and Emily starts her pursuit.
Interesting Facts
The actress Stana Katic portrays the main character in Absentia. Although she was born in Canada, she is actually from Yugoslavia. She has Serbian, Croatian, and Montenegrin roots. Stana became famous for her role in the popular TV-series Castle, where she performed the role of New York police detective, advised by a popular writer. After the final eighth season of Castle, Katic moved on to the dark-themed Absentia, where she not only played the main character but took on the functions of a producer.
By the way, the actor Patrick Heusinger, who performs the role of Katic's ex-husband in Absentia, appeared in an episode of TV-series Castle. There, his character was found guilty of murder.
There is no information about the possible fourth season yet.
Information
This is an American-Israeli-made thriller TV-series.
The premiere of the third season took place on July 17, 2020 on Amazon Prime.
More Like This
Castle
Perry Mason
Blindspot
Hanna