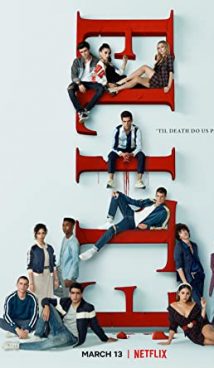 TV-MA
01 hours 00 minutes
Synopsis
The plot of the series "Elite" takes us to sultry Spain. Three teenagers from working class backgrounds win a scholarship and go to the elite school "Las Encinas", one of the most prestigious in the country. Samuel, Nadia, and Christian will have a difficult struggle to survive and and get their place in the sun among their peers, who are accustomed to wealthy families' prerogatives from birth.
As in any television project made in Spain, passion is unstoppable in this series, which even leads to several deaths.
In general, the "Elite" is trying to speak out on almost all the topics possible: the stratification of society, child crime and bisexuality, drugs, cancer, aggression, polyamorous relationships and disability. Such a frantic set sometimes looks very tense, but the pace and intensity of emotions do their job, making "Elite" a series that is oddly fascinating.
Interesting Facts
After the release of the last episodes "Elite" it has been announced that the series will be renewed for two more seasons. Still, the series will be missing several vital characters: in the someone who died in the third season, and several other people who will fly abroad to study.
Of course, "Elite" did not become such a global hit as its compatriot "La casa de papel", but it has also gained recognition and popularity: Netflix reported that the Spanish series was watched by 20 million viewers in the first month after the first season's release.
Information
A Spanish television series is filmed in the genre of a teenage crime drama.
The third "Elite" season premiered on March 13, 2020, on the Netflix service.
 FAQ
What channel is producing the series?
All seasons of "Elite" were created for"Netflix".
Yes, the series has been renewed for a fourth and fifth seasons.
 Related Series
La casa de papel
The end of the *** world
Sex education
Baby
13 reasons why
Season List