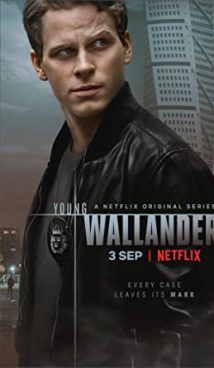 Synopsis
The Young Wallander TV series, created to be broadcast via Netflix streaming platform, tells the story of the young incarnation of Kurt Wallander, who once became the hero of books, films and TV shows. Adam Palsson played the role of the famous detective in the new TV show. Recently graduated from the police academy, Kurt is full of strength and energy to fight against world of crime. He begins his journey in Malmö, a Swedish city where the issue of migrants is especially acute. Wallander's first assignment is directly related to the problem of migrants. He will not only have to remember what he was taught at the academy, but also find his own method, which will glorify him years later.
Interesting Facts
Henning Mankell, a Swedish writer, is an author of 12 novels about the famous detective. Nine novels were adapted in Sweden between 1994 and 2017 with Rolf Lassgard in the title role. Later, three seasons of the Swedish TV series starring were released starring Christer Henriksson as Commissioner. Wallander's story was also filmed by British filmmakers for the BBC channel. In total, 4 seasons of 3 episodes each were filmed with Kenneth Branagh in the title role.
Adam Palsson, a Swedish actor, played the role of the famous detective. He became a member of the "Bron" famous TV show and has recently been involved in Western TV projects. Once in the star cast of Avenue 5 the satirical television show, he played the role of a member of the spacecraft crew. Avenue 5 is an American television series that premiered in early 2020.
The Young Wallander was filmed for the Netflix streaming platform. The first season will premiere on September 3 and all episodes will be immediately available for viewing.
About
The Young Wallander is a British-made television series based on the action-packed detective novels by Henning Mankell. The first season will premiere on September 3, 2020 on the Netflix streaming platform.
Related Shows
Wallander
Bron (The Bridge)
Forbrydelsen (The Crime)
Endeavour