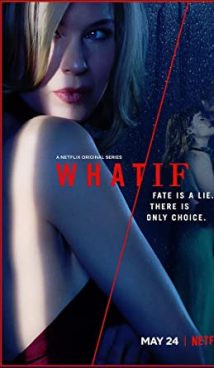 Synopsis
Lisa Ruiz-Donovan (Jane Levy) is a talented young scientist seeking a sponsor for her biotech startup. One day she was lucky enough to find a venture capitalist Anne Montgomery (Renee Zellweger) who is a very wealthy and dangerous woman. Having agreed to finance Lisa's project, the venture investor put forward one strange condition according to which the girl should allow her husband to spend one night with Ann.
This is where the insane whirlpool of events begins, the participants of which will gradually lie, betray and lose their human face. And all this will happen at the whim of Ann Montgomery, the grandmaster of manipulation, who, however, has something to hide from others too.
Interesting Facts
All episodes of the TV series Season 1 were released on May 24, 2019 on the Netflix streaming platform.
Since "What/If" Season 1 premiered, Netflix has not announced a closure or possible extension of the TV show. It is possible that this TV show will become an anthology about dramatic moral dilemmas.
It is noteworthy that "What/If" TV series was the first major experience in a TV project for actress Renee Zellweger. Six months after the release of the TV show, Zellweger received her second Academy Award for the lead role in the biopic "Judy".
Jane Levy's work on "What/If", a talented and versatile young actress who seems to be able to play anywhere, is also worth noting.
Levy is also best known for her roles in the "Suburgatory" TV show, "Evil Dead" and "Don't Breathe" horror films. The actress is currently starring in "Zoe's Extraordinary Playlist", a TV show whose second season premiered on January 5, 2021. It is noteworthy that Jane Levy is also a sing on the TV show.
Related Shows
Dirty John
Dead to Me
You
The Stranger
Safe
Tags: drama, thriller, disappointment, domineering woman, Renee Zellweger