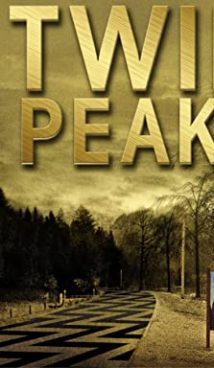 English, Icelandic, Afrikaans, Norwegian

8.8
Synopsis
Twin Peaks, the cult TV series by David Lynch, is the story of the search for the killer of the girl, whose body was found at the start of this iconic TV show. Dale Cooper, an FBI agent who arrived in the town of Twin Peaks, is investigating the case. With each day of the investigation, reality recedes somewhere, and the plot is at the mercy of surrealism, mysticism and omissions.
The question "Who killed Laura Parmer" is still one of the most iconic in the history of television.
Interesting Facts
The first screening of the TV series took place on September 28, 1989 at the Toronto Film Festival in Canada. The broadcast of the multi-part mystical thriller started on April 8, 1990 on the American ABC TV channel.
At the end of Season 2, it was announced the prequel film to the series that would be directed by David Lynch. Released in 1992, "Twin Peaks: Fire Walk with Me" was filmed without the participation of Lynch's Mark Frost and several of the main cast. It is noteworthy that David Bowie himself starred in this motion picture.
Twenty years after the prequel movie was released, TV producers have announced the start of work on a new season of "Twin Peaks". Premiered in 2017, the new season include 18 new one-hour episodes featuring stars of varying degrees of importance. The new miniseries has become a sensation and one of the most talked about TV shows of the year.
About
Twin Peaks is an American-made mystical thriller TV series with Season 1 premiered on September 28, 1989.
Related Shows
The X-Files
True Detective
The Sopranos
The Wire
Tags: classic, drama, mystic, thriller, murder, investigation, supernatural, small town, horror, David Lynch, Kyle McLachlan