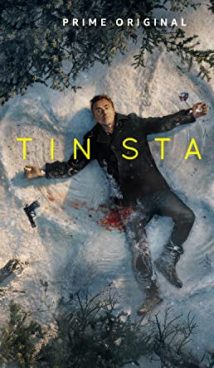 TV-14
01 hours 00 minutes
Synopsis
The events of this TV-series are set in a little sleepy little town of Little Big Bear, Canada. The Brit Jim Worth (Tim Roth) becomes the new chief of police. He comes here from Liverpool with his family and settles in a new place. It would seem that Little Big Bear is a quiet and peaceful corner, ideal for starting a new life. However, Jim quickly becomes involved in a conflict with the leadership of an oil company developing reserves nearby. The conflict escalates into a brutal war and becomes deadly when ghosts from Jim's past come into play.
Tin Star is a violent and bloody drama that is not afraid to hurt the feelings of the viewers. Everything here is strained to the limit: the methods used by the main characters, and the amount of blood per minute of screen time, and the acting.
Interesting Facts
The first episode of Tin Star aired on September 7, 2017, on the British TV-channel Sky Atlantic. Viewers and critics liked the series, and it was renewed for the second season. It premiered in January 2019, after which Tin Star was renewed for the third final season, scheduled to air in late 2020.
Season 3 of Tin Star will be called 'Liverpool' and will see Jim Worth returning to the UK with his family to face those he fled from years ago.
Lead actor Tim Roth hinted in an interview that his character in Tin Star is a modern version of Dr. Jekyll of sorts. After all, Jim Worth, in a state of alcoholic intoxication, manifests a different personality — an aggressive Jack Devlin, a cruel, fearless man who sometimes does not have an instinct of self-preservation.
Information
This is a co-production crime thriller TV-series.
The third season of Tin Star will premiere in December 2020 on the UK's Sky Atlantic.
More Like This
Cardinal
Lie to me
Luther
Tags: Great Britain, Liverpool, crime, drama, revenge, family, thriller, Tim Roth, Canada