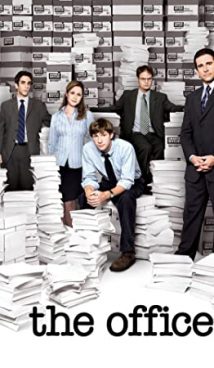 Synopsis
The life of office workers is probably boring, especially when it comes to a small division of a paper supply company. However, the creators of "The Office" were able to take this plot – if you can call it a plot – and turned it into an extravaganza. For nine seasons, TV viewers can enjoy the relationship of wonderful characters against the backdrop of sterile office space.
"The Office" is the benchmark for the mockumentary genre with its imitation of real life through shaking camera and real-life situations. After all, how many of us didn't have dumb colleagues and an obnoxious boss?
Interesting Facts
The first episode of the TV show was released on March 25, 2005 on the American channel NBC. Lasted 9 seasons, the TV series was canceled on May 16, 2013.
"The Office" is an American remake of the British sitcom of the same name, created by Ricky Gervais and Stephen Merchant. Unlike its New World descendant, the original show only aired for two seasons plus has two Christmas episodes.
Steve Carell, an outstanding comedian, is the lead actor on a TV show. Nominated six times for the Golden Globe for his participation in "The Office", Carrel received the statuette only once. Curiously, the scene in which Steve Carell's character shouts "No, god! Please, no!" taking place in the eighth episode of Season 5, has become a popular meme.
About
The Office is an American-made mockumentary TV series based on the British TV show of the same name. The first season of the TV show premiered on March 25, 2005 on NBC.
Related Shows
The Office (UK)
Parks and Recreation
Friends
Brooklyn Nine-Nine
Schitt's Creek
How I Met Your Mother
Tags: comedy, mockumentary, satire, remake, Steve Carell