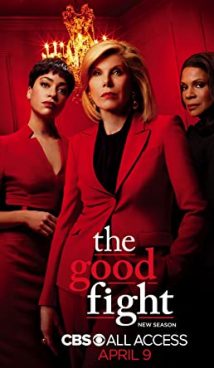 English, Arabic, Italian, French

8.3
Synopsis
Seven seasons of the much-loved series The Good Wife are over, but producers like the theme and decided to create its spin-off, namely The Good Fight TV show. They transform Diane Lockhart character to the new series, change the name of her law firm, and introduce new assistants. And Voila! New legal drama is ready!
The Good Fight will absolutely not disappoint the genre fans and positive comments of reviewers guarantee that the project will have a good innings.
Interesting facts
Rose Leslie, whose character is best known in Game of Thrones, was not included into the cast of fourth season as she left The Good Fight last year and would never come back. Anyway, Leslie will appear in the latest Death on the Nile immortal detective film adaptation in October
Initially, the fourth season included ten episodes, but the coronavirus pandemic made its tweaks and three episodes were not shot on time. The new fifth season of The Good Fight will include such missing episodes.
By the way, Robert and Michelle King, the creators of the series, are happily married for thirty years.
Actress Christine Baranski was nominated for the Emmy Award for role in The Good Wife for six successive years, but after her moving to The Good Fight, the National Academy of Television Arts and Sciences is sparing with nominations.
Information
The American-made TV series is The Good Wife spin-off and shot in the legal drama genre.
The fourth season premiered on April 9, 2020 on CBS channel.
FAQ
What channel is producing the series?
The series was shot by order of CBS channel
The Good Fight has been renewed for the fifth season and will be broadcasted in 2021.
Related Series
The Good Wife
Scandal
How to Get Away with Murder