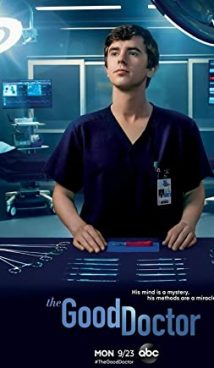 Synopsis
Dr. Sean Murphy (Freddie Highmore) is an excellent surgeon saving the lives of his patients almost every day. However, suffering from autism, Sean has trouble communicating with the people around him.
Having got a new job in San Jose, Dr. Sean Murphy has to prove his qualifications to colleagues from the first days of his medical practice. Although in the third season he managed to get comfortable at the San Bonaventure hospital, Sean receives new life challenges and tries to improve his love life. He will have to choose between two girls – Dr. Carly Lever (Jessica Nicole) and Dr. Leia Dilallo (Paige Spara).
In addition, working life at the San Bonaventure hospital does not promise to be simple as Dr. Audrey Lim (Christina Chan), the new head of the department of surgery, is setting her own rules.
Interesting Facts
According to the plot of the television series, Dr. Sean Murphy has savant syndrome, sometimes observed in autists. People with this syndrome, against a background of general limitation, show brilliant abilities in something, for example, music, science or cartography.
Freddie Hymer, the main character of the television series, began his acting career at a young age. The role of Tim Burton in the "Charlie and the Chocolate Factory" movie is one of the first in the actor's track record.
The "Good Doctor" is associated with "House, M. D.", the outstanding TV show of the 2000s, not only in its genre. David Shore is the showrunner for both TV series.
About
The "Good Doctor" is an American medical drama television series. The third season was premiered on September 23, 2019 on ABC.
You can watch the trailer for the series on our website, no registration is required. You can also read interesting facts about the series and find out the release date.
F.A.Q.
Q: What channel is the show on?
A: In the USA, the "Good Doctor" is broadcast on ABC.
Q: When will the third season premiere?
A: The premiere of the third season first episode took place on September 24, 2019. All episodes of the season will be available from March 31, 2020.
Q: Wil the series be renewed?
A: In February 2020, the series was renewed for a fourth season.
Related Shows
Ambulance
House M. D.
Clinic
Nurse Jackie
Tags: medical drama, hospital, doctor, autism