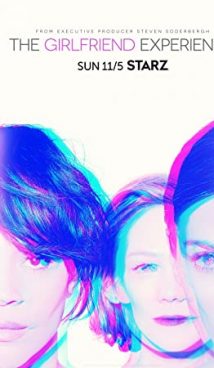 Synopsis
The Girlfriend Experience is a kind of multi-episode remake of the 2008 film of the same name by Stephen Soderbergh, the one where Sasha Gray played the leading role. Soderbergh became the producer of the TV-series, and Lodge Kerrigan and Amy Seimetz took over the roles of showrunners. They were responsible for the American version of The Killing.
The Girlfriend Experience explores the world beyond the film. If the film showed the life of Manhattan during the era of presidential elections and the economic crisis, the heroine of the TV-series is looking at how the world has changed, at large amounts of money, exhausted people, and stylish interiors that are existing in it.
After the success of the first season, The Girlfriend Experience was turned into an anthology.
The new episodes were dedicated to stories of two escort workers at once, not related to each other in any way. Their episodes were shown one after another…
Interesting Facts
The first episode of the second season of The Girlfriend Experience premiered on November 5, 2017, on the American TV-channel Starz.
Two years after the release of the second season, the channel announced that The Girlfriend Experience was renewed for another season. Julia Goldani Telles, familiar to the viewers from The Affair TV-series, will play this time the leading role. The third season is expected in 2021.
Riley Keough played the leading role in the first season of the series and was nominated for a Golden Globe for that role. However, do not let the little-known last name confuse you: Riley is the granddaughter of Elvis Presley, and, thanks to her mother, she managed to be a stepdaughter of Michael Jackson and Nicolas Cage. Riley Keough is now a promising actress, and soon we will see her in the new series called Daisy Jones & The Six on Amazon, where she will play the lead role of the rock band vocalist, written off from the great Fleetwood Mac.
Information
This is an American psychological thriller TV-series.
The second season of The Girlfriend Experience premiered on November 5, 2017, on the Starz TV channel.
More Like This
The Affair
Submission
Secret Diary of a Call Girl
Tags: escort, drama, thriller, USA, crime, blackmail