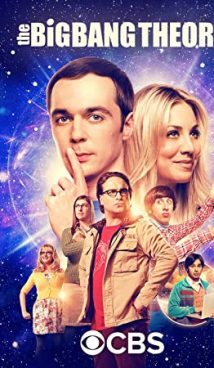 English, Hindi, Italian, Russian, Mandarin, Klingon

8.1
Synopsis
One of the most significant sitcoms of the 21st century, "Big Bang Theory" is about young geek scientists, their encounters with reality, women, other scientists, and indeed life in all its diversity.
The longest-running sitcom in television history, "Big Bang Theory" TV show lasted twelve seasons. During this time, the heroes matured, settled down, learned to communicate with the opposite sex – and some even got married – and all this is accompanied by endless jokes and laughter track.
Interesting Facts
The first episode of the TV series was premiered on September 24, 2007 on the American television channel CBS. All subsequent episodes, including the final one, were shown on the same TV channel. The final 279th episode was released under the "Stockholm Syndrome" title on May 16, 2019.
"Young Sheldon", a spin-off of the original TV show that tells the backstory of the main character, has been airing on CBS since 2017. Jim Parsons, the actor playing the role of Sheldon Cooper, reads the voiceover on the new TV series.
Over its long history, the sitcom TV series has received more than fifty different awards – ten Emmy awards and even Golden Globe.
Jim Parsons, Johnny Galecki and Kaley Cuoco, the main actors of the TV show, still own a share of the TV project, receiving a certain percentage of the proceeds from new shows. They receive about $ 10 million in profit annually.
The creators of HBO Max, a new streaming service launched in May 2020, have spent a record $ 1 billion to acquire the rights to broadcast the TV show. It is noteworthy that the concluded agreement is valid only in North America for 5 years.
About
The Big Bang Theory is an American-made sitcom television series. The first episode of the TV show premiered on September 24, 2007 on CBS.
Related Shows
Young Sheldon
Friends
How I Met Your Mother
Modern Family
It's Always Sunny in Philadelphia
Tags: comedy, sitcom, scientists, physicists, romance, Jim Parsons, Kaley Cuoco